Now that Hillary seems well and truly out of the picture, Pelosi takes over as the some kind of vampire beast.
WTF? Abraham Lincoln, or some kind of angry-Amish guy?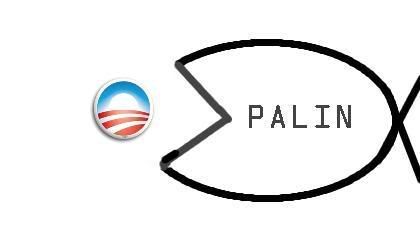 Cause she's Christian, she'll eat Obama, I guess.
It's like a crossword puzzle, only for complete tools!
Freepers have it on good authority that This is how Obama spends his free time.
I have nothing to say to this.