A request from Romney Guy, who I hope has the detachment to be bemused more than horrified by his party's current...situation.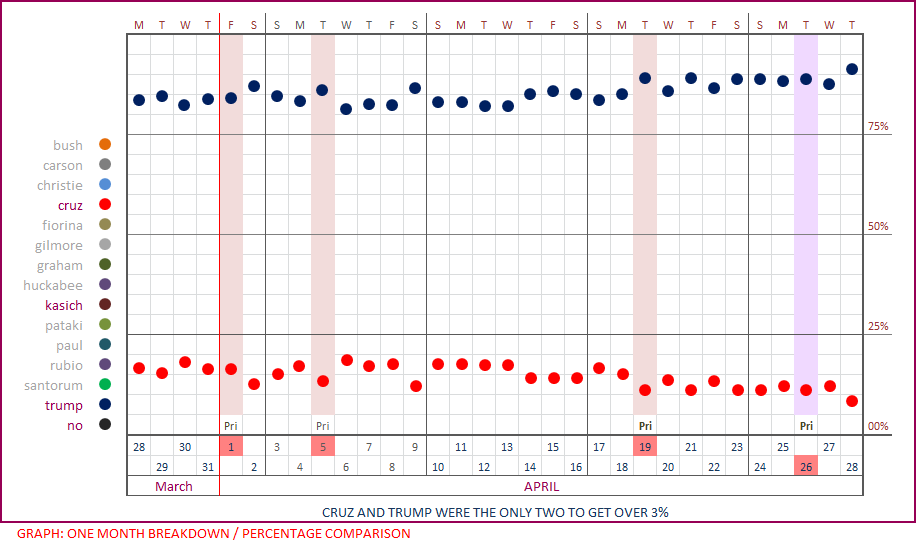 Unscientific, but it is interesting to see how an ideological regime works.
It has these cycles of occasional Trump spikes, but a general stability. But then you can see the effect of the
April 20th purge
, and how the effect continues afterwards, as the stubborn slowly concede, leave, or get zotted over the next week.
About what you would expect, but it's neat to see Free Republic's ideological purity being enforced in graphical form.